6th - 8th Grade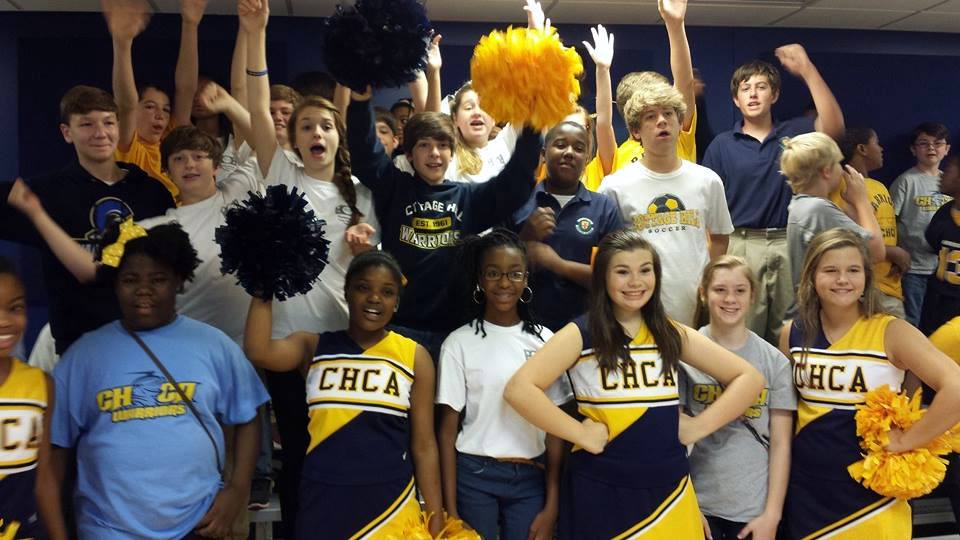 Middle School includes 6th, 7th, and 8th grades. Middle school offers curriculum, instructional strategies, and activities that are based on clearly defined expectations for student performance within a safe, Christian environment. The high Stanford Achievement Test scores contribute to the AISA Blue Ribbon School recognition for CHCA. Middle school student scores are also used as qualifying components of the Duke Talent Search for students in 6th and 7th grade. The elective component in the middle school program seeks to expand the interests and talents of CHCA students.
Bible is a required course at all middle school grade levels. Advanced placement in mathematics classes in 7th and 8th grade is achieved through pre-algebra and algebra courses. A wide variety of extra-curricular activities are available for students. These opportunities focus on academics, sports, technology, fine arts, and other areas of interest for our students. These extra-curricular activities afford our students the opportunity for county, district, and state competitions.
Middle School Electives
Direct Connection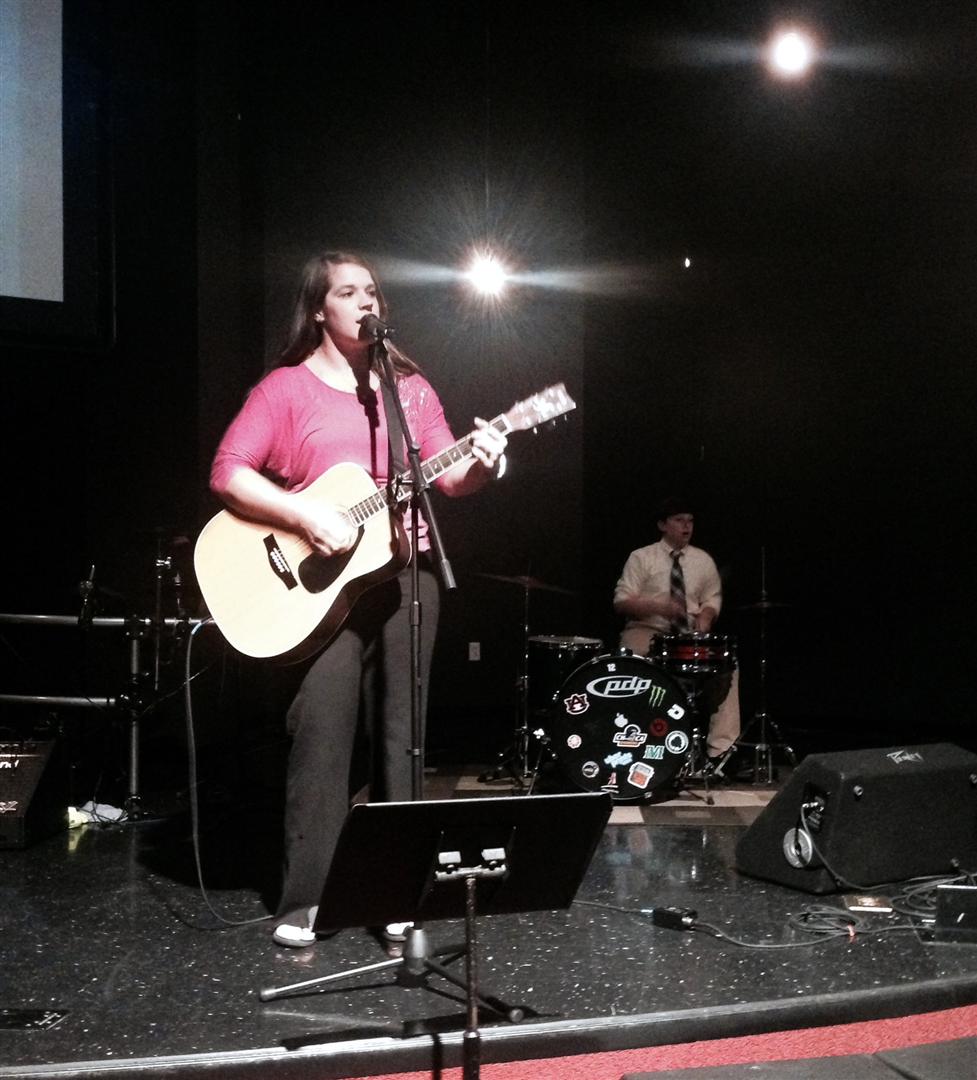 This "praise band" is designed to instruct, train, and prepare middle school students to present various styles of music to the public as a self-sustaining, self-starting stage band with vocals. The group plays for on campus and off-campus events. The students are encouraged to participate in these events. Students receive doctrinal instruction from God's Word which emphasizes the following: that worship is a verb relative to their choices concerning obedience; that Christ willingly gave Himself for the sins of the world (humankind); and that in order for the world (humankind) to receive the message, it must be proclaimed to them. Scripture memory is important to this teaching. Most student musicians will play their own instruments. Students are usually responsible for shirts or outfits, if required (not expensive). There is usually a big trip planned for the group each year, but not required. Fund raising opportunities are made available to subsidize these costs, but are not required.
Robotics
This one-semester course allows students to build a solid science and engineering vocabulary, gain a strong understanding of key scientific and engineering principles and topics, learn how to use mathematics to tackle engineering problems, use technologies to learn about the world of robotics, see how science and engineering are related to all other disciplines, develop thinking skills and the ability to challenge assumptions, think creatively, solve real-life problems, and have fun discovering engineering and scientific principles.
Art
Team Sports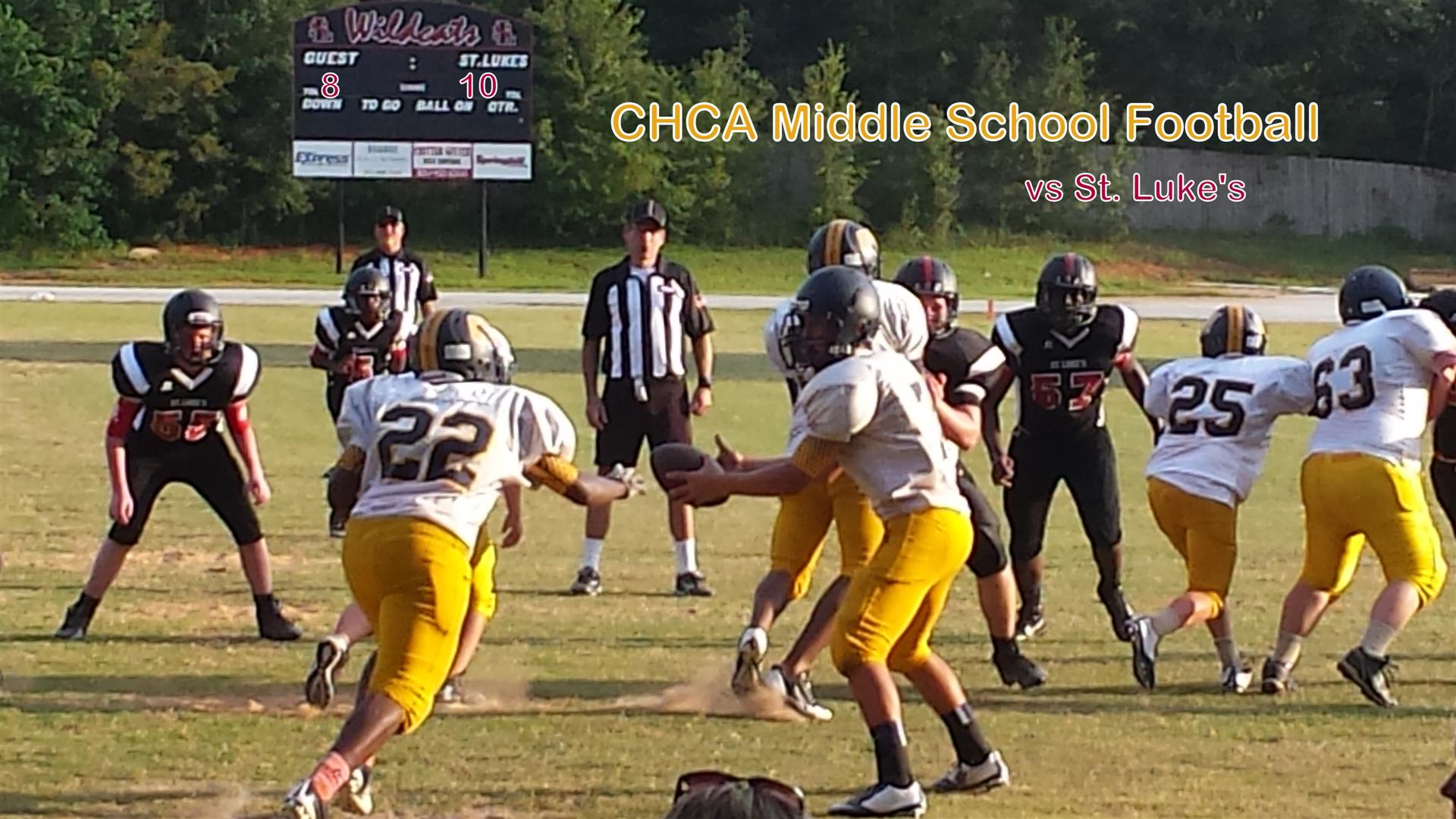 Team sports, divided into male and female sections, is an
opportunity for students on a CHCA athletic team to participate
in specific sport-related workouts tailored by their coaches.
Students will utilize strength and conditioning training,
endurance running, and sport-specific training to prepare them
for their sport season. Students will also learn the rules,
officiating, and fundamentals of a variety of sports throughout the semester. A coach recommendation is required for this course as participation is limited.
Spanish
Theater Arts
This course provides students the opportunity to study theater, and learn about the significance of the arts. Students will read plays and come to understand terms associated with theater arts. Students will learn to act and present skits for chapel, and will be encouraged to participate in Fine Arts productions such as the Christmas musical and annual dinner theater.
Reading Buddies
Yearbook & Photography
Students will organize, design, and edit pages that highlight events on the Church Campus for the school yearbook. Students will also learn principles of layout and design, photography, editing, and writing, as well as how to use the e-Design program and photo-editing software.
Computer Skills
All sixth grade students take a one-semester computer course. In this class, students will learn to use Office365 applications, such as Word, Excel, Outlook, PowerPoint, and Sway. Students will learn the skills to use technology as an effective educational tool, while also practicing safe, responsible digital engagement.
Consumer Science
Band
Students will work together to learn and rehearse concert and marching band selections. In the fall, students will have the opportunity to participate with the marching band at football games. A concert is held in the spring.