Elementary School
It is the desire of the faculty and staff of Cottage Hill Christian Academy to partner with parents in order to train up children in the truths of the Lord while providing a strong academic foundation. Personally, I believe that Cottage Hill Christian Academy is a loving family of devoted followers of Christ who deeply desire to impact the kingdom of God one life at a time. Our school exists to support you in training up your child, and we are truly blessed to partner with you in this process.
We strive to assist families in helping students develop a strong Biblical world view that will help them in today's growing global society. The faculty and staff of the Church Campus aim to share the love of Christ with students in all areas of academic, athletic, and social achievement. Our greatest desire is that students would learn to do as the Lord instructed Joshua in Joshua 1:7-8.
7. Be strong and very courageous. Be careful to obey all the law my servant Moses gave you; do not turn from it to the right or to the left, that you may be successful wherever you go.8. Keep this Book of the Law always on your lips; meditate on it day and night, so that you may be careful to do everything written in it. Then you will be prosperous and successful.
By choosing Cottage Hill Christian Academy for your child, you are investing in a Christian education that aims to fully develop Warriors for Christ.
In His Grip,
Jeremy Sandefur
Lower School Principal
1st Grade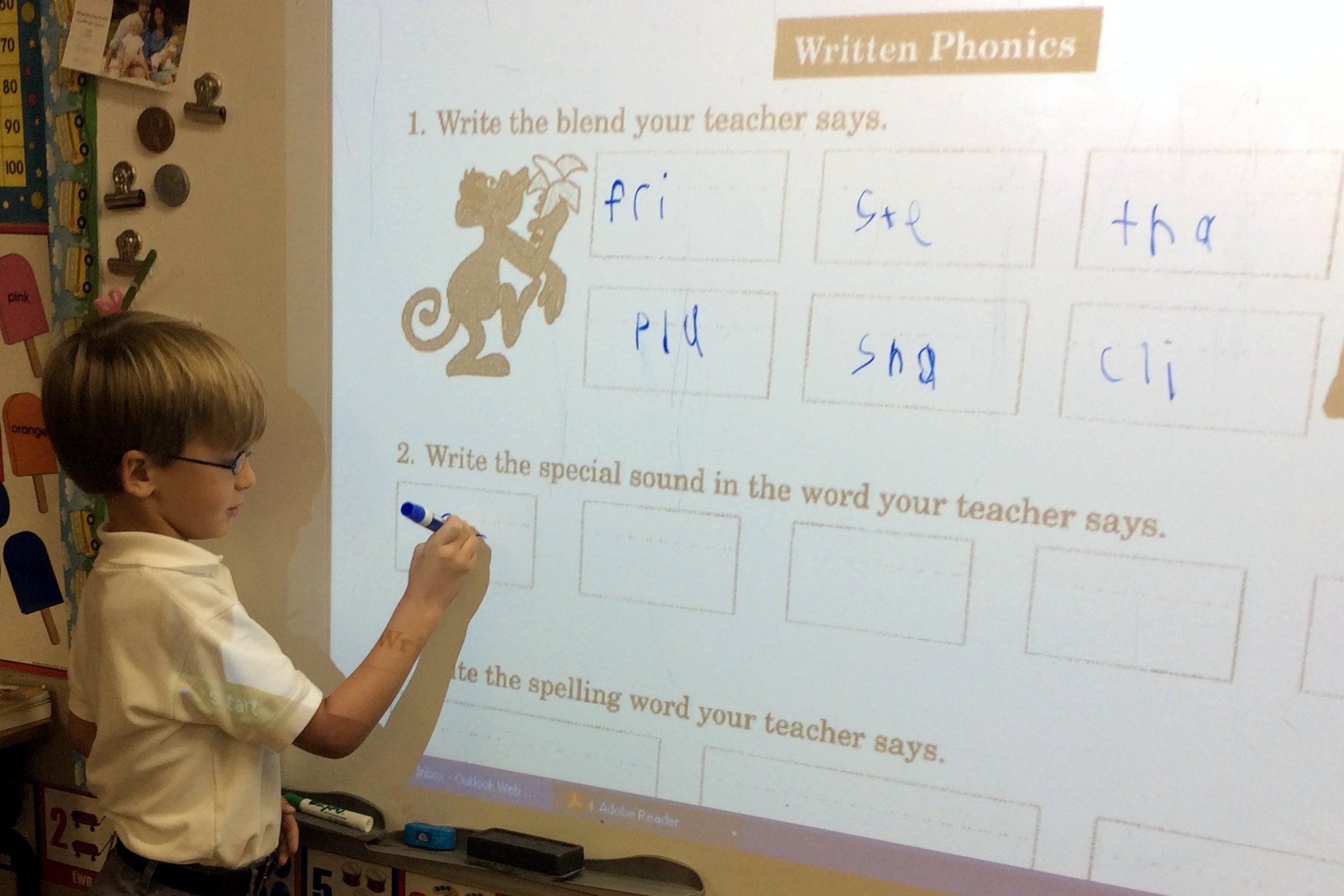 First Grade offers a wonderful transition from K5. CHCA students experience a fun and well-rounded program that includes A-Beka Phonics, Language, Math, Handwriting, and the BJUP reading program. Science and social studies units are exciting, and give our students many opportunities to express their creativity when learning about the world around them.
Though academics are important, our students' spiritual growth is our number one priority. Everything that we teach our students is Christ centered. Biblical integration is woven throughout each subject. We, as first grade teachers, love our students and provide spiritual, academic, and social guidance as they grow. The first rule of our classrooms is: "Be kind to one another." Ephesians 4:32.
2nd Grade

Second Grade is an exciting, hands-on experience that provides children with a foundation on which to build a lifetime love for learning, as well as a strong Biblical foundation. Students are exposed to a variety of motivating and challenging learning activities.
CHCA believes that school should be a fun place where children want to come each day. Teachers strive to make school an exciting, inviting, creative, fun, and intellectually stimulating place to grow. We enhance our curriculum with Biblical integration in each subject area. In addition to the regular curriculum, we include units that focus on important events or activities that take place each month.
"Whatever you do, work at it with all your heart, as working for the Lord, not for men." Colossians 3:23
3rd Grade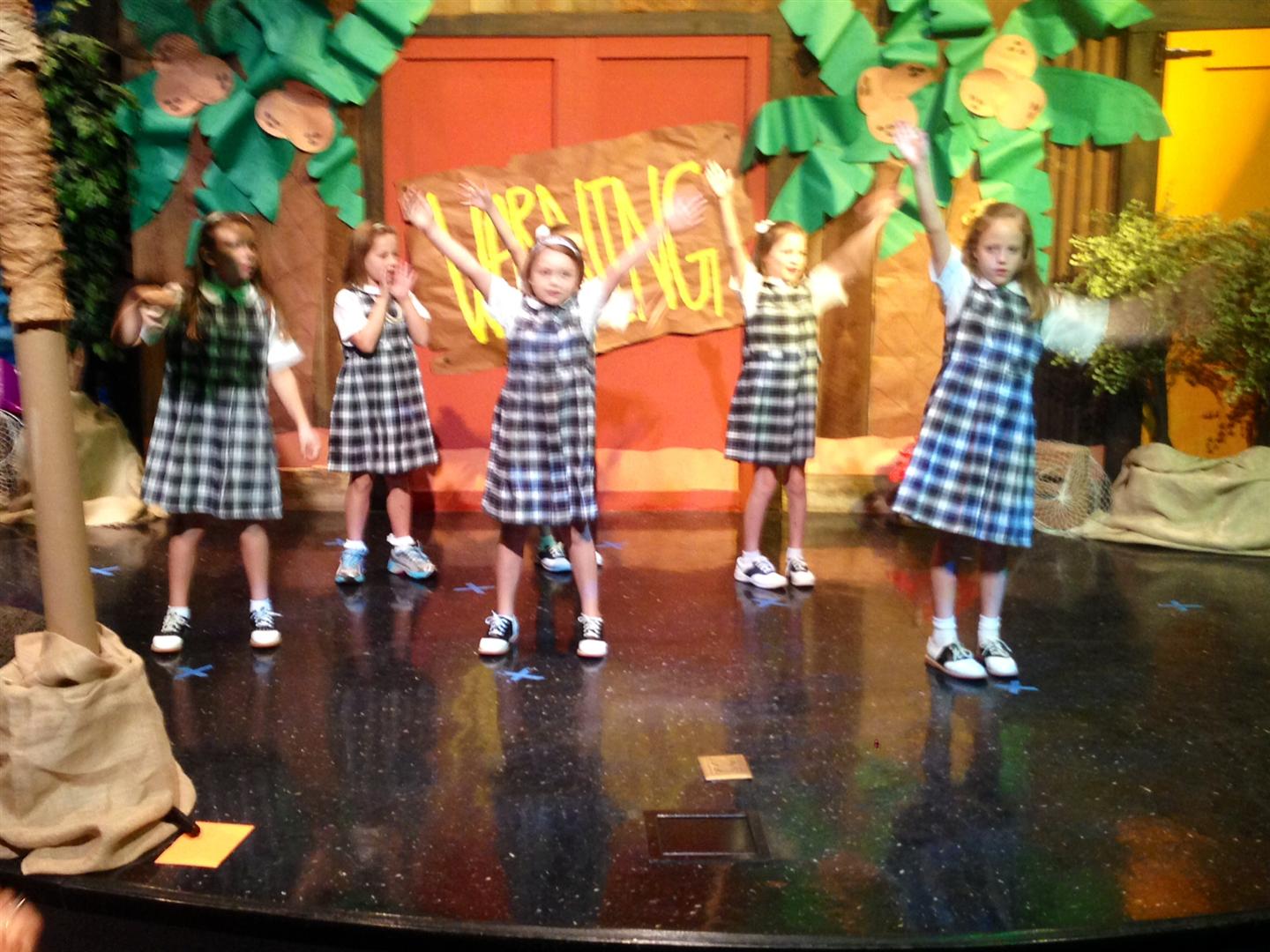 Third Grade is a hands-on experience. Teachers address all learning styles from students who "must touch" to students who "must hear or see" what is going on around them. A variety of learning techniques allow our students to succeed in the daily challenges from making the perfect cursive "Q" to multiple step equation and conversion problems in math. The third grade curriculum includes the advanced ABeka math, language, science, and social studies, and ACSI spelling to challenge the students in practical ways for everyday life. The BJUP reading program promotes the development of godly character, reinforces phonics principles, and increases student's comprehension skills.
CHCA teachers trust a faithful God to provide wisdom and understanding for the children, demonstrated through our words and actions as we interact with them each day. We are blessed to have the opportunity to work with your sweet children.
"We make it our aim to be well pleasing to Him." II Corinthians 5:9
4th Grade
Fourth Grade teachers guide students through the learning process utilizing a variety of methods, realizing that God has created each student with a unique learning style. Students are also encouraged to develop independent learning skills as they grow academically.
Students study the history of Alabama in Social Studies with field trips to enhance student understanding of what they are learning. A variety of math skills with technological assists as part of math help students develop a deeper appreciation of the presented concepts. A-Beka Science and Language, ACSI Spelling, and BJUP reading round out the fourth grade academic program.
Instruction in Computer, Spanish, Art, Music and Library Skills broaden student experiences. Daily participation in physical education provides opportunities for exercise as well as competitive teamwork.
Fourth grade faculty considers it a great privilege to guide students through a fourth grade curriculum in which God's Word is integrated in every subject area.
5th Grade
Fifth Grade is filled with opportunities for each student to grow academically and spiritually. The curriculum is Bible-based and college preparatory. The students are taught across the curriculum using a variety of strategies. Fifth graders work diligently on the writing process, reading comprehension, and applying mathematical skills to real world situations. Our class field trips are planned to enhance our social studies and science curriculum. Students are required to memorize Bible verses and are active participants in our weekly chapel programs.
Our fifth grade students have many opportunities to take on leadership roles at Cottage Hill. Fifth graders are eligible to participate in our Safety Patrol program, welcoming students to school each morning. They are also given the responsibility of saying the pledges and Bible reading each morning during the school announcements. Students are taught to be mission minded and work together to collect needed supplies for various mission and charitable organizations. They especially enjoy participating in our annual spring musical where the fifth grade is showcased.
Cottage Hill Christian Academy offers a well-balanced academic program complete with weekly classes in Spanish, music, library, computer, art, and daily PE or band classes. We emphasize personal responsibility, showing kindness to our classmates, and making good decisions.
"Call to me, and I will answer you, and show you great and mighty things, which you do not know." Jeremiah 33:3